May 2020: The Creator & The Muse
My interview with American Art Collector Magazine regarding the Creator & The Muse show which would have been opening this month in Chicago if not for the pandemic. Click the cover below for the interview.




Jan 2020: Three to Watch
Very happy to have been selected by Fine Art Connoisseur Magazine as one of 3 figurative painters to watch in their Jan/Feb issue. Click the cover below to read the feature.



Dec 2019: 14th International ARC Salon
Opening night and awards ceremony at the MEAM in Barcelona for the ARC Salon, where Lie To Me was awarded an honorable mention in the Figurative category.



Nov 2019: Inside Out in American Art Collector Magazine
Click the cover below for the article.




Nov 2019: Inside Out
Great night at the opening of Inside/Out, Outside/In at RJD Gallery in Bridgehampton NY.





Sept 2019: Art of the Nude
Pleased to have work showing in The Art of the Nude, through 33Contemporary on Artsy.



July 2019: 20x20
Delighted to have been asked to create a piece for the 20th anniversary of Galeria Artelibre.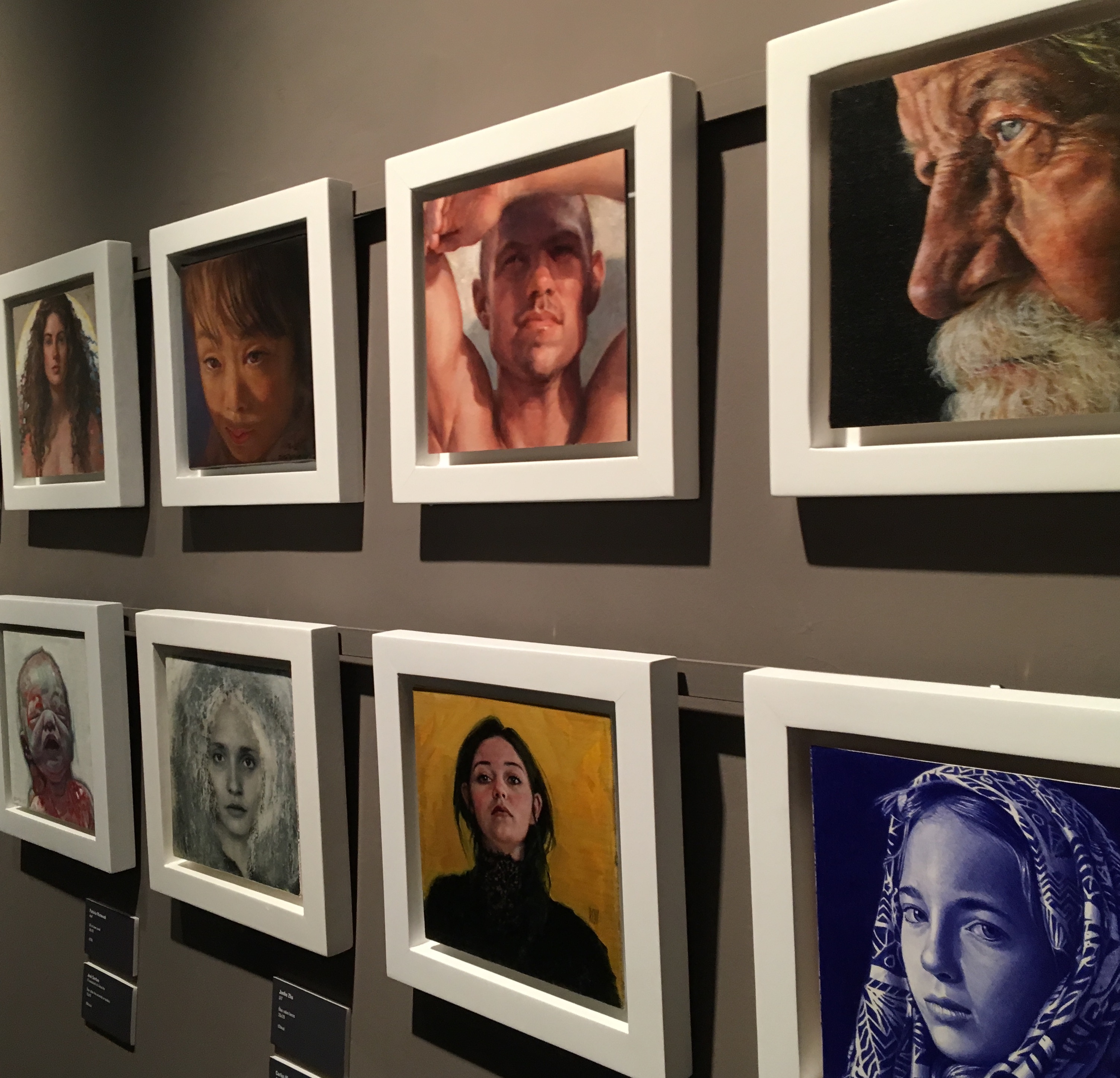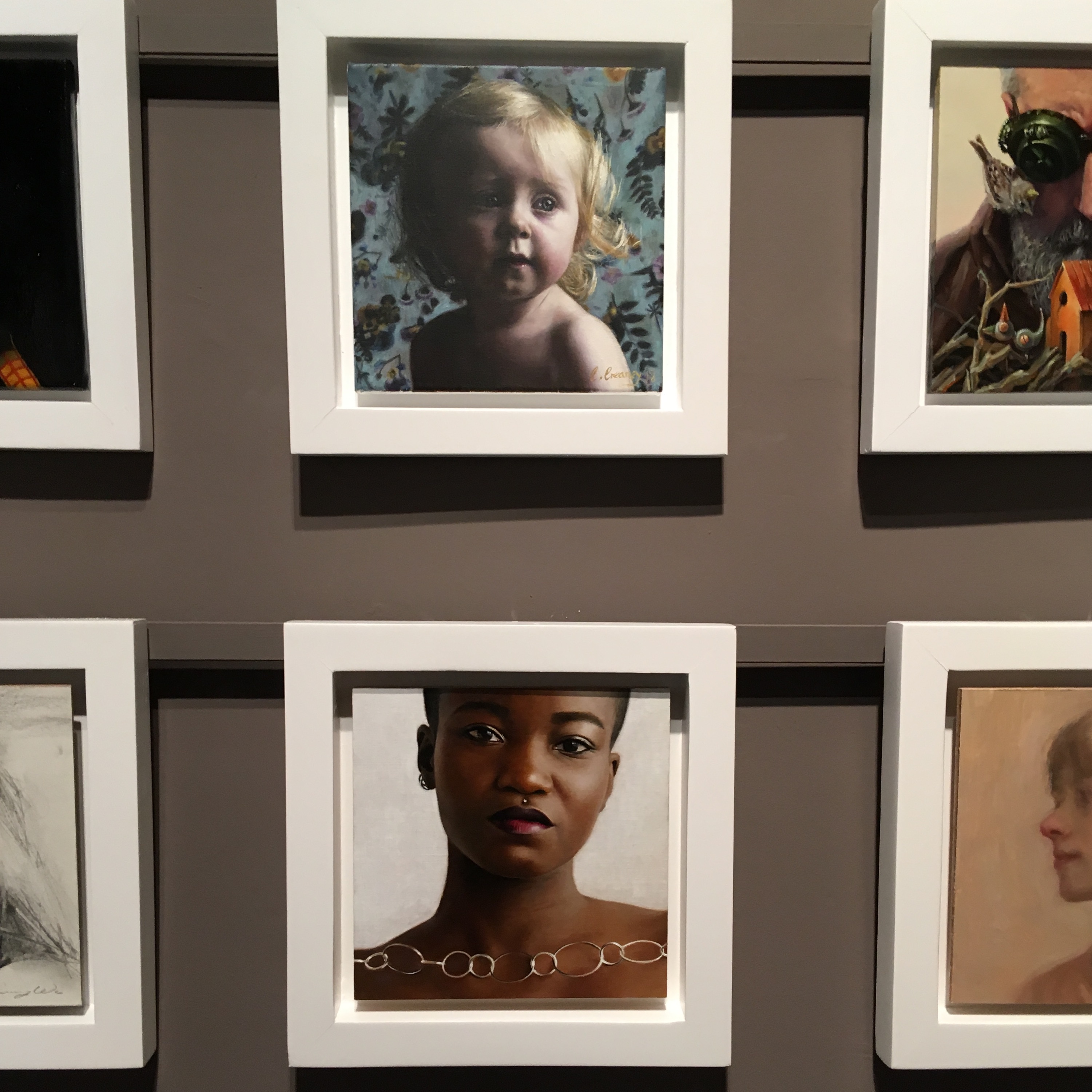 February 2019: I Observe at Rehs
Save the Date! My painting Sweet & Tender Hooligan, will be part of the PoetsArtists group show I Observe at Rehs Contemporary in New York, opening March 9th.



February 2019: Adorned Collection
Polaroids from Adorn Me now available as over-sized prints in my webshop.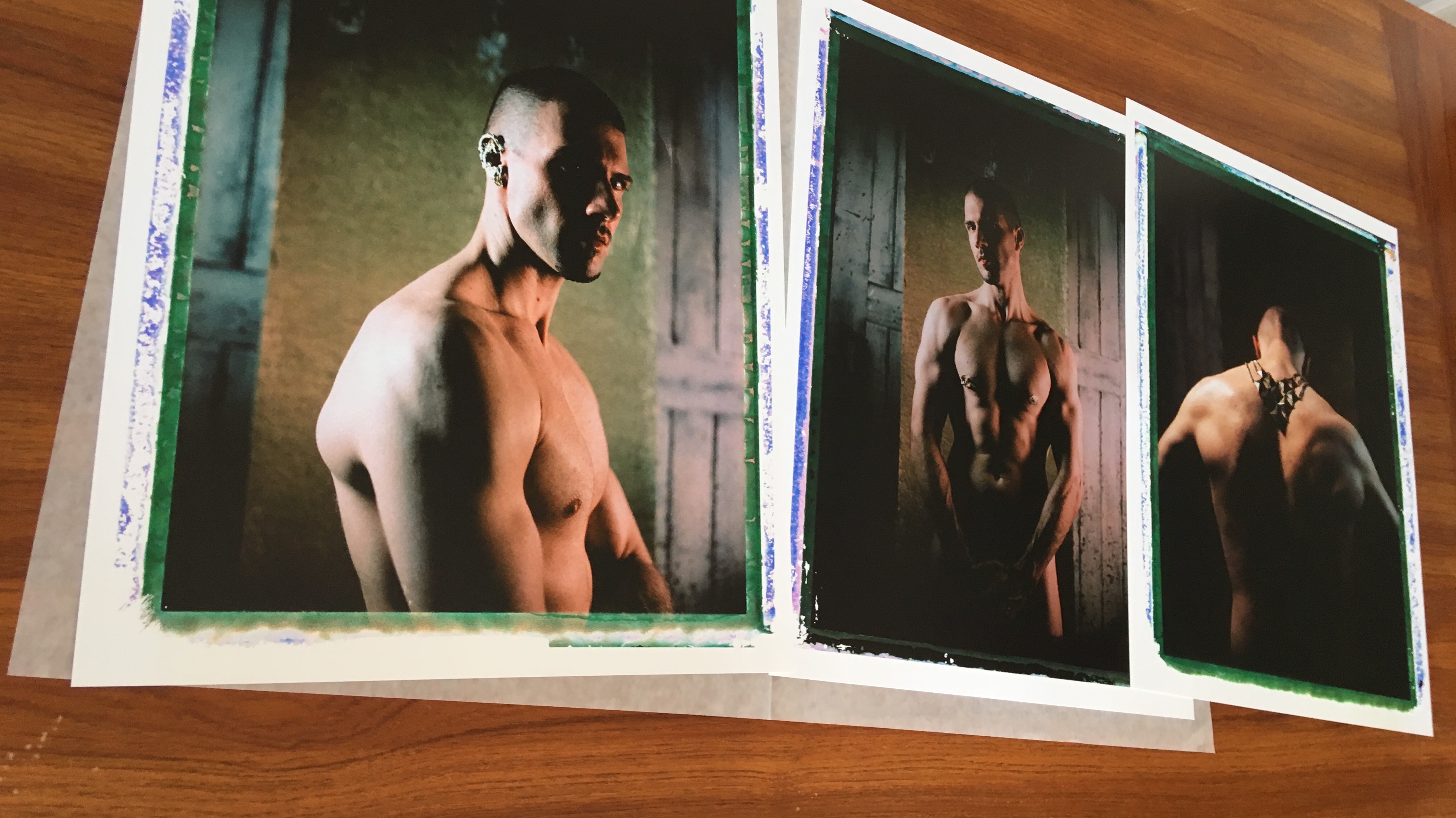 January 2019: Adorned
Very pleased that my painting, Mistress, has been juried into Adorn Me, a PoetsArtists exclusive exhibition curated by Carol Hodes. Some of my polaroids will also be included and available as exclusive prints. Check my shop for details coming soon.


December 2018: ARC at Sotheby's
The ARC International Salon made it's way to Sotheby's in Los Angeles for another spectcular showing. Was very proud to have a painting showing in a city that I called home for over a decade.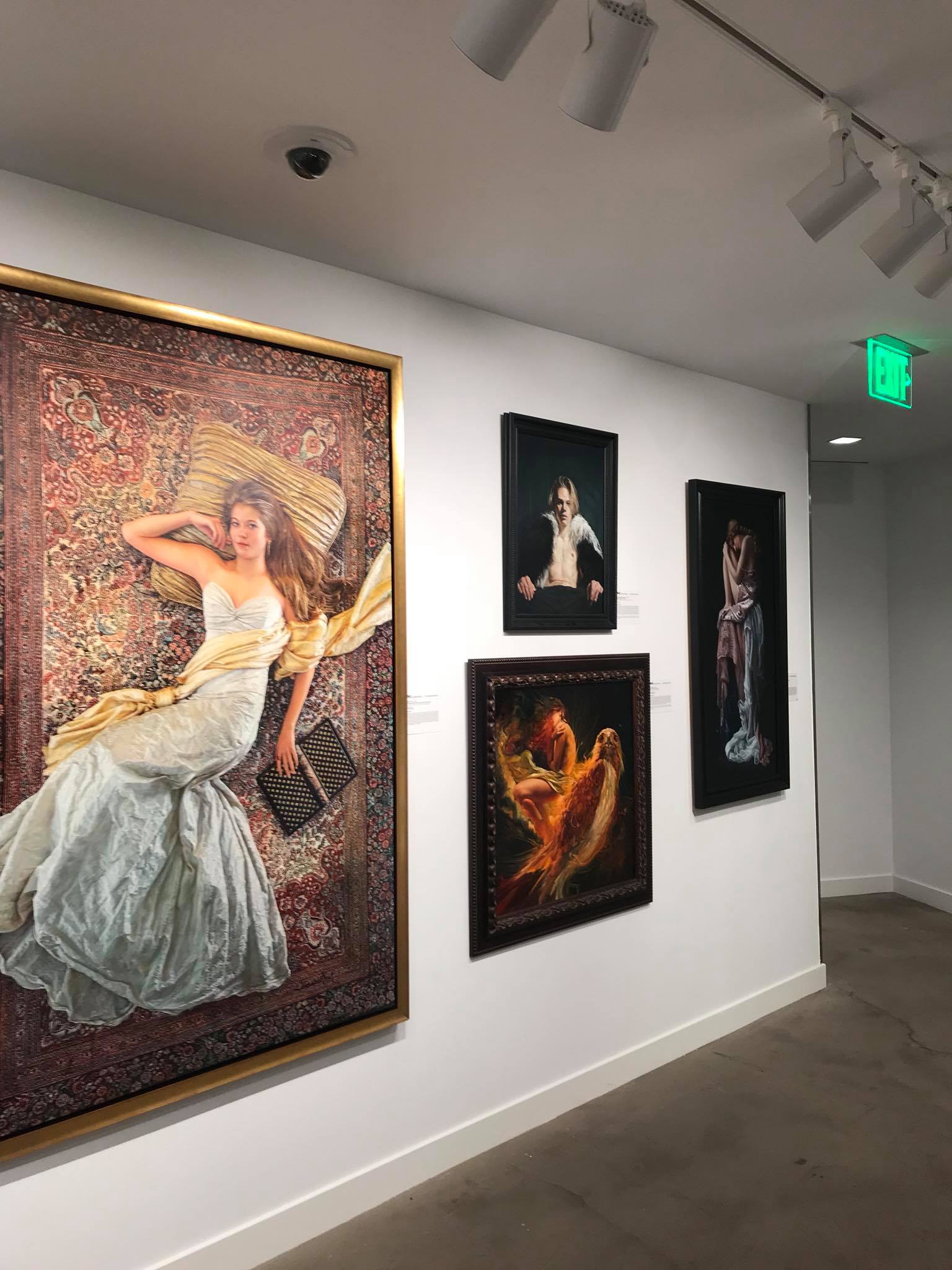 October 2018: Fashion Week San Diego
Before hitting the beaches in LA, my painting The Queen Is Dead served as inspiration for fashion brand VaughnBerry at Fashion Week San Diego. The award-winning look was shown on the runway as well as in a gallery environment with a model on hand to bring the character to life.




August 2018: The New Nude 2 (Electric Boogaloo)
I've created a painting exclusively for PoetsArtists 2nd New Nude issue, showcasing art that celebrates the skin we're in. Click on the image below to learn more about my piece, You've Got Everything Now, or to purchase through Artsy.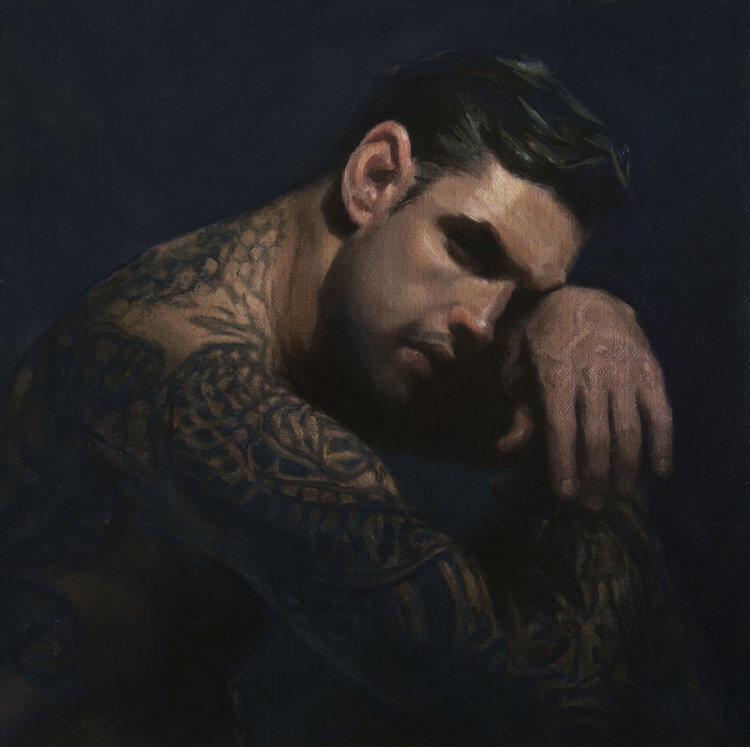 July 2018: Vernissage
Some images from the opening of Painting the Figure Now at the Wausau Moca:



June 2018: Figured Out
Very happy to have a piece in the group show, Painting The Figure Now, at the Wausau MOCA opening July 13. Click on the image for more information.






MAY 2018: Say Hey to Jo Hay Open Studio
I'm excited to announce that I am now represented by Jo Hay Open Studio Gallery in Provincetown, MA. Drop by this summer to see my work in their beautiful space and tell gallery Director, Carolyn Kramer, I said Hey.


April 2018: Challenging Gender Norms
In a new interview with MyModernMet , I'm asked about my journey to becoming a painter and my thoughts on the male subject in art.

March 2018: The Sensual Man
Was interviewed by Deanna Piowaty for her must-read magazine, Combustus. If you'd like to know more about the why of what I do, please take the time to read here.

February 2018: Venus Was Her Name
This giclée enlargement of my original polaroid will be shown as part of the Visions of Venus show at Chicago's Zhou B Art Center this April. It will also be featured in the corresponding PoetsArtists publication.


January 2018: ARC Salon
Very pleased that two of my paintings are finalists for this year's Art Renewal Center International Salon. Good luck to all participants.



November 2017: List-o-Mania
Appeared on two more Buzzfeed lists along with a bunch of other fantastic artists to follow. Check out 50 Badass Figurative Painters and Friends Painting Facebook Friends .

October 2017: Bros With Brushes
Another great Buzzfeed list highlighting Men Painting Men.

September 2017: TOP 100
Beaming with pride, and pinching myself, to have appeared on a list of the top 100 figurative painters of today. Check out the entire list on Buzzfeed.

September 2017: We've been Buzzfed! You can read a slimmed down version of the interview/profile by Lorena Kloosterboer that appears in my catalogue here.

August 2017: Book Love
Very excited to offer a gorgeous hardcopy collection of my work. 40 pages, 21 paintings/drawings along with descriptions and inspiration. You can order the 12"x12" limited edition here.



August 2017: Lovely studio video created by Didi Menendez of PoetsArtists. Please follow and support her excellent work on behalf of artists of all kinds on Patreon.



Alessandro Tomassetti from Didi Menendez on Vimeo


July 2017: My work is featured in the brilliant The New Nude issue of PoetsArtists


June 2017: My painting, Killing of a Flashboy, is a preselected finalist in the Figurativas 2017 competition.


May 2017: Animal Nitrate is currently being shown at the Salgamundi Club in NYC as part of the ARC International Salon. In September, it will return to Barcelona and be shown at the MEAM during the European leg of the Salon.